How important is the customer experience in the modern marketing climate?
More than 80% of companies currently compete based largely or entirely on the basis of customer experience (CX).
As well, according to one study, customer experience leaders outperform the market.
In other words, what you sell or what you charge for it isn't as important as how you make the customer feel throughout the buying process.
In fact, 86% of customers will pay more for a quality customer experience.
So it's in your best interest to ensure that your customer experience is as good as it can possibly be.
But mastering the customer experience is easier said than done.
If it were easy, everyone would be doing it.
Yet this inefficiency in the marketplaces presents you with an opportunity — deliver a great experience, and customers are virtually guaranteed to come back for more.
More than 80% of companies currently compete based largely or entirely on the basis of customer experience.
And if you're working for a larger business that has budget, here are some tools that can help you build a better CX.
–
Adobe Experience Manager

Marketers around the world already use Adobe tools like Photoshop and Publisher to create compelling content.
Now, they can easily integrate their creations into Adobe Experience Manager, a one-stop shop for enhancing the customer experience.
In addition to facilitating the easy upload of graphics, Adobe Experience Manager features an automated digital assets management tool, as well as a robust suite of form management capabilities.
The combination allows for the true personalization of a marketing campaign — a valuable asset, considering 33% of individuals who ceased business relationships in 2016 did so due to a lack of personalization.
–
Satmetrix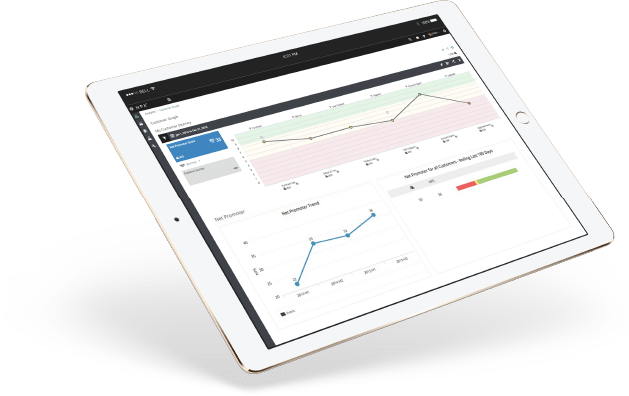 Another option for businesses that want to maximize their customer experience, Satmetrix is less an asset management tool and more a data-driven suite of software. Satmetrix provides automated analytics that cover in-depth topics like root cause analytics and trending topics, ensuring that you always have your finger on the pulse of what makes your customers tick.
Unlike other customer experience programs, Satmetrix also incorporates indirect customer feedback.
This means that you learn just as much from what people aren't doing as you do from their usual interest-triggering actions, providing marketers with an endless feedback loop.
–
Genesys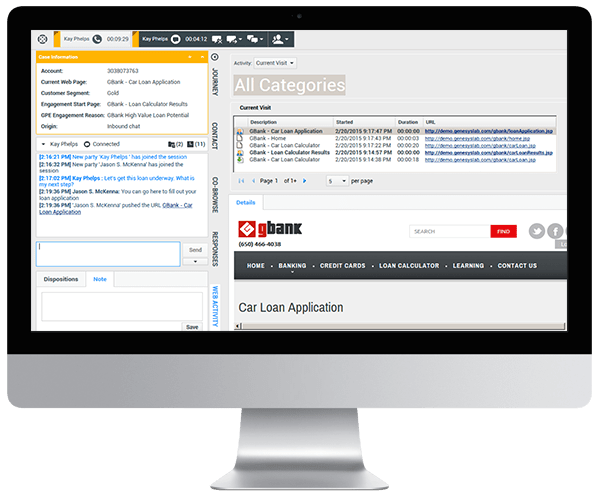 Despite the myriad technological innovations that have occurred over the years, more than half of all customers still prefer to use the telephone to resolve their customer service issues.
That's where Genesys comes into play.
In addition to the automated AI customer insight tools that we've seen in Adobe and Satmetrix, Genesys also offers customer service capabilities that go well beyond conventional support.
Priding itself on helping customers find the right answer the first time they initiate contact with a business, Genesys provides resources like chatbots and voicebots to help consumers get the answers they need.
PayPal and Quicken are just two of the companies that have overhauled their customer experience with the help of Genesys.
–
Qualtrics

Many people know Qualtrics mainly as a survey company, but there's much more to what Qualtrics brings to the table than just surveys.
In addition to the robust data mining provided by Qualtrics' surveys, Qualtrics also offers AI-based customer experience functionality that takes analytics to an entirely new level.
Not only does Qualtrics parse phone calls and text-based responses for insights into customer nurturing and retention, but it also predicts when a given consumer is at risk of churning.
This lets businesses focus their energies on keeping those individuals happy — as we all know, it costs much more to attract a new customer than it is to keep an existing one.
–
BONDAI

Okay we're a bit biased, because we built BONDAI.
BONDAI is an AI-Powered Engagement Platform that helps drive leads, loyalty, and advocacy for larger-sized companies.
In other words, create a better CX with true engagement and real community.
We built BONDAI over many years due to several reasons:
Building and deepening relationships is a key business driver, and this needs to be done throughout the customer lifecycle
As colleague Sam Fiorella recently blogged about, brands should building "owned social communities" that they can own, better manager, control, and engage in as opposed to building them on 3rd party social media sites like Facebook or LinkedIn.
Marketing touch points such as blogs, newsletters, and emails are great, but they don't necessarily result in sustained engagement, loyalty, or advocacy.
Companies have lots of technology and data (e.g. CRMs, Marketing Automation Software, Email, etc.) but there needs to be something that connects all the dots and gives you a full view of your customers.
AI is something of increasing importance for identifying both business threats and opportunities throughout the customer lifecycle.
BONDAI helps address all these problems.
It integrates with your current technology ecosystem to build a branded, owned community where you can invite customers, prospects, partners, influencers and/or employees.
From there you can:
ENGAGE your audience with value-added content, forums, special events, games and contests that create real stickiness, and real loyalty.
REWARD your audience by selecting from a range of exclusive offers, discounts, or other gamified experiences that will keep your audience coming back to your community and build more brand affinity.
ANALYZE by monitoring community engagement and combine the metrics with your existing client profile data or third party demographic data.  Together with BONDAI's A.I., identify key opportunities for relationship building, brand advocacy, or new business opportunities.
INFLUENCE.  Use your data to identify your strongest brand advocates and engage them to drive new referrals or increase lifetime value.  As well, invite prospects into your community to engage with existing brand advocates and Influencers to nurture leads and drive conversions and sales.
BONDAI is about creating a truly unique CX that will differentiate your brand, and help grow your business.