Your brand needs to be community-led, or dead.
Online communities are everywhere.
Facebook, LinkedIn groups, YouTube channels, Reddit and endless online forums and chats.
Every brand wants its own community.
Communities can help to better engage clients and prospects, build brand loyalty, and deliver valuable insights for business development.
But here's the problem.
The vast majority of online communities fail.
Despite billions invested in online communities, Gartner reports that 70% of community members never login, and 70% of online communities fail.

70%, that's a big number.
So what's the solution?
How do you build an online community that will stand out and ultimately succeed?
Here's five things you can do to start:


1. Own Your Own Community
Away

from Social Media Platforms

Over the past 15 years or so, social media has become synonymous with the concept of virtual communities.

Knowing this, it's only natural that companies turn to Facebook, Instagram, YouTube, or TikTok to build their communities online. 

But this shouldn't be the end goal–only the jumping-off point. 

Instead, take your virtual community to the next level by growing it away from social media platforms.

It's not enough to rely on Facebook, and the payoff to building your own community is much, much higher (trust us).

Why?

As our Chief Strategist Sam Fiorella outlined in his video below, brands should build their community away from social media platforms because:
Content shock – we're inundated with so much content from multiple social media platforms that the return on content investment has dramatically shrunk
Decreasing trust in social media – social media usage is at a saturation point and research shows that people trust content on these platforms less and less
Limited engagement – with social media platforms you're limited to the features and functions of these third party platforms, instead of designing a community that meets your member needs
Less meaningful engagement – people visit social media sites for different reasons, and most of the time its not to build a relationship with your brand
You don't own your own data – you don't get to own the data on social media platforms (the platform does).
Sure, the highly-saturated social media platforms have incredible reach, and you should be leveraging this to find potential community members. 
But beyond that, your best bet is to  dodge the distractions by growing and nurturing your community away from social media and building your own, branded community (see 5 B2B Community Platforms post) 
Let's take the Canadian Payroll Association (CPA) as an example.
In an effort to empower its community of payroll professionals, CPA decided to create a temporary virtual hub to celebrate National Payroll Week in September. 
This website allows members to connect via forum discussions, compete in the "Payroll Powerhouse" contest and earn points, register for events happening throughout the week, and more. 
By creating a dedicated online community away from social media platforms, CPA was able to energize its members like never before.
In its first year, user generated content increased tenfold, and member engagement quadrupled. 
Lastly, and perhaps most importantly, owning your own community allows you to have full control over the data collected. 
In fact, over 85% of Fortune 500 companies rely on their communities to identify customer needs.
Imagine the information you could glean from having total access to your community's data–it's sure to give you a more complete picture than what you'd get from a social media listening tool. 
For one, your owned community data could more easily help you understand the active and impactful members of your community. But we'll get to that later.
Further reading: here's some more examples of branded online communities.


2. Identify Advocates and Create an Advisory Panel
Possibly the most valuable community members you can have are brand advocates. 
These are the folks who are happy to do the work for you by sharing posts, engaging in discussions, and otherwise adding value to your community–all due to a genuine belief in and loyalty to your brand.
You probably owe your brand advocates more than you even know. According to a study by Tomoson, businesses earn a 650% return on every dollar invested in brand advocates. They are the gold standard in word-of-mouth marketing!
Even better?
Advocates will want to get involved with your brand as much as possible.
Make this happen for them by inviting them to join a User Advisory Panel for your brand.
Then, give these Panel members the platform to go out and bring in new community members. 
But what exactly is an Advisory Panel?
Generally speaking, Advisory Panels are formal groups of brand advocates created by a business for the purpose of getting feedback, ideas, and content.
How you decide on your Panel members is up to you, but setting up a formal application form helps to keep the process organized.
Grouping your brand advocates in this way allows you to regularly collaborate with those who are loyal to your brand and true believers of your product.
Another tip? Don't forget to show your Advisory Panel some love in exchange for their ideas. 
Keep in mind that this doesn't need to be financial compensation.
In fact, it might be better to give them something they'll uniquely appreciate about your brand – a tour of your headquarters, access to early product releases, or involvement in content creation. 
Outdoor power tool company ECHO Inc. created its User Advisory Group (UAG) six years ago in an effort to help reshape its brand perception.
Over the years, the UAG members have given ECHO more in-depth access to the green industry community by providing peer-to-peer mentorship, participating in networking events, and creating content on ECHO's community platform, ECHO Means Business. 
In return, the ECHO UAG get the chance to expand their own networks and to access new, unreleased products. Plus, they're given the platform to have their voices heard by other industry professionals.
Needless to say, involving and rewarding your advocates can go a long way.
After all, people who are passionate will do a much better job of converting skeptics into believers. 


3. Use AI to Identify Influencers
In addition to advocates, you'll want to look out for the influencers within your online community. 
And no, brand advocates and influencers are not exactly the same.

Specifically, brand advocates are members who are going to actively promote your brand out of their own volition by talking to their network of friends and family. Sure, some advocates can be influencers, but not all of them will be.
On the other hand, influencers are members whose engagement leads to the biggest impact within your community. 
For reference, here are 6 types of influencers:
The Mega Influencer
The Macro Influencer
The Micro Influencer
The Advocate
The Referrer
So, how do you measure the impact of your influencers? 
It depends on your key metrics.
For example, if you're seeking to increase your brand awareness, and you notice one community member drives a spike in traffic after one mention of your website, you've found yourself an influencer that will help you reach your goals. 
Now, discovering multiple of these influencers can be a headache.
And yes, you probably need more than one. 
So why not let AI do the work for you?
Data analysis can more efficiently (and painlessly) help you identify the impact made by individual community members, making it easier for you to target and engage with them directly. 
The world-renowned Influential platform, a hub of over 15,000 of the most engaging online influencers, began partnering with IBM's Watson computer to take their influencer targeting strategy to the next level. 
Influential leveraged Watson's powerful computing power to not only target potential influencers, but also categorize them into 5 main personality traits by scanning thousands of words and emojis used by the influencers on social media. 
With that information, Influential has helped brands understand which of their impactful community members could turn into bonafide influencers that align closely with the brands' image and values. 
But not all of us have access to AI giants like IBM.
Not to worry – there are other ways that AI and data can be used to identify potential influencers. 
For example, try leveraging AI to compare two types of data from your virtual community: transactional and engagement.
Transactional data comes from the purchase history of your community members. This data helps you determine which of your community members are repeat customers.
Engagement data helps you understand which users have the most activity within your community, and how they're engaging with your content.
Examining the relationship between these two types of data can lead you to valuable insights into how consumers are responding to your community efforts.
For example, an analysis conducted on Morgan Stanley's Reserved loyalty program found that the more engaged users also turned out to be more loyal customers. 
In fact, their community for VIP clients helped reduce turnover by over 50%, resulting in billions more in Assets Under Management (AUM).  See our Morgan Stanley case study here.
Think of your best influencers as a blueprint for the new consumers you are trying to reach. 
Determining whether your most engaged community members are actually buying from your brand can lead you to create a hyper-specific consumer profile, helping you to find more of the people your community needs. 


4. Leverage your Influencers in growing engagement/membership
Let's say you've followed our advice and identified the strongest influencers in your community through the help of an AI.
Great, but what next?
You've already established that these individuals have influence — now it's time to leverage this power to expand your community membership and increase overall engagement. 
For starters, it's important to understand which type of influencer you're working with. As a refresher, you can review the 6 types of influencers out there.
Not all influencers will have the same following, but that doesn't mean that the micro influencers are less valuable than the household names. 
The opposite is true.
A survey conducted by the Keller Fay Group and Experticity found that 82% of consumers were highly likely to make a purchase on the recommendation of a micro influencer. 
The key is to provide simple yet effective tools for your influencers to start getting the word out about your amazing community and why everyone needs to join–immediately!
A common example is unique promo codes that give a discount on your product, service, or membership fee courtesy of your influencer.
We see this tactic all the time, but it's for a good reason–it can work wonders where engagement is concerned.
On the other hand, creativity often rewarded when it comes to influencer campaigns.
For example, dating app Bumble invited its micro influencers to a winter-themed party at the 2017 Coachella music festival.
The genius behind this campaign lies in how Bumble was able to reach a variety of audiences through its diverse set of influencers while tapping into the fun and excitement of the Coachella festival. 
We can't say it enough–pay attention to your advocates and influencers. 
Advocates provide that genuine, trustworthy word-of-mouth marketing message, while influencers maximize your reach and potential to inspire action through their platforms. 
Hopefully now you see why you need both!


5. Go Beyond Online (Way Beyond)
We know this sounds counterintuitive, but hear us out.
Giving your community members the opportunity to connect with your brand in the real world can help to solidify your community in the virtual world. 
This is especially true after the COVID-19 pandemic has caused nearly all aspects of our social life to go digital. It's no wonder that your customers are tired of screens (we're willing to bet you and your employees are as well!).
The effort you put into rewarding community members outside of their computer screens will be noticed and appreciated now more than ever. 
One tip here is to take a simple idea, but knock it out of the park. 
Consider the practice of corporate gifting.
The concept is fairly simple: you present your community members with a gift to thank them for their involvement and loyalty. 
Sure, you could take the gift card route. It's easy and quick to distribute.

But is it memorable? 
Nope. 
And that's what counts: A survey conducted by Packed with Purpose found that 2 in 3 respondents claimed receiving a memorable gift from a business helped to strengthen their relationship with that business.
The key word here being, "memorable".
It's not rocket science. Try sending your community members a small gift with a personalized touch, such as monogrammed initials or a special message written just for the recipient. 
The effort put into personalized gifts could actually humanize your business in the eyes of your community members, helping to solidify community loyalty beyond the computer screen.
Want to go a step further?
Try bringing your community members together physically by hosting a live event that allows them to connect in the flesh.
ECHO Inc.'s online community, ECHO Means Business, sponsors the EMB Social Media Lounge at the biggest green industry trade show, GIE+EXPO.
A quiet respite among the busier trade show booths, the Social Media Lounge acts as the ideal meeting spot for members of the ECHO Means Business community. 
GIE+EXPO brings in industry professionals from all around the United States, so giving attendees the opportunity to turn their online friends into IRL friends is something everyone looks forward to. As a bonus, it helps strengthen the bonds of the EMB community outside its virtual boundaries.
And if you really want to impress, offer your community VIPs unique experiences.
Whether it's a virtual wine class, luxury bike tours, an arctic expedition, or golf lessons from a PGA pro – personalized experiences that will wow any member will help separate your community from the rest.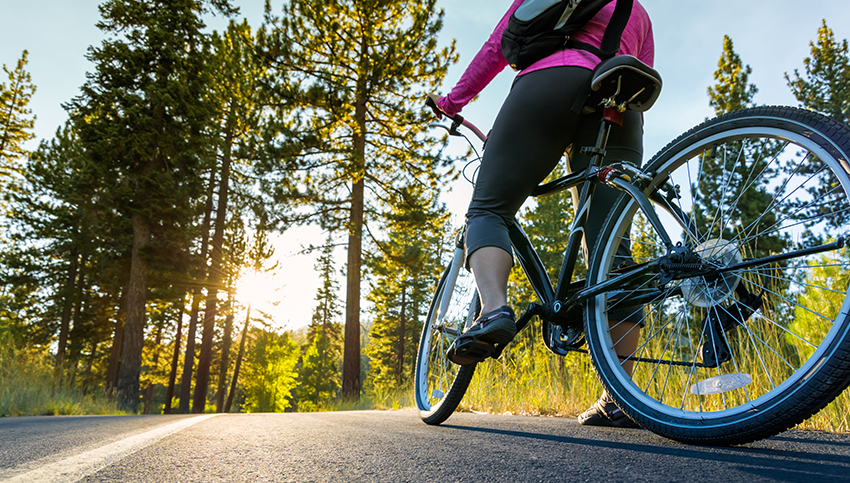 Check out these 10 unique experiences available with BONDAI.


So, we encourage you to push past those boundaries, too: Take your online community to the next level by bringing it offline.