People are ready to travel again.
This includes your most valuable clients, partners, and employees.
And this is your company's opportunity to stand out from your competitors by delivering a truly sensational customer experience (CX).
Sure, offering the standard car rental and hotel discounts are going to be appreciated.
But if you are serious about your CX, you want to stand out.
To help, we've curated a list of luxury travel experiences that will wow your VIPs.
And yes, they're all available with the BONDAI CX Solution.
Eden Residence Club


The Eden Residence Club is a unique global vacation club. In addition to providing access to their own luxurious properties, Eden has partnered with the world's finest private Destination Clubs (Rocksure, Equity Estates, Quintess, Hideaways, and more ) and Residence Clubs (Ritz Carlton, Banyan Tree, Fairmont, and Four Seasons) to provide members access to hundreds of stunning private residences, exclusive events, and hospitality facilities all over the world.
Land Rover Experience


Conquer challenging terrain, obstacles, and much more at Land Rover Experience Centers located in California, North Carolina, and Vermont. Enjoy the great outdoors, develop off-road skills and create memories with contactless experiences. Drive the latest Land Rover models and enjoy expert coaching. Whether a beginner off-road driver or a seasoned pro, quickly build confidence, refine technique, and have fun along the way. LRE is perfect for a safe fun activity, celebrating a special occasion, having a family fun day, or anything in between.
Backroads


For those who prefer to be active while traveling, Backroads trips should be right up your alley – or trail, as the case may be.
Backroads is the world's #1 active travel company. Since 1979, Backroads has been taking people on unforgettable active vacations around the world. What sets them apart? A thoughtful, meticulous trip design. Elegant hotels and world-class dining. And their Trip Leaders, who are consistently described by our guests as the best guides they've ever had. Backroads sets the benchmark for incredible biking, hiking and multi-adventure trips worldwide.
Abercrombie & Kent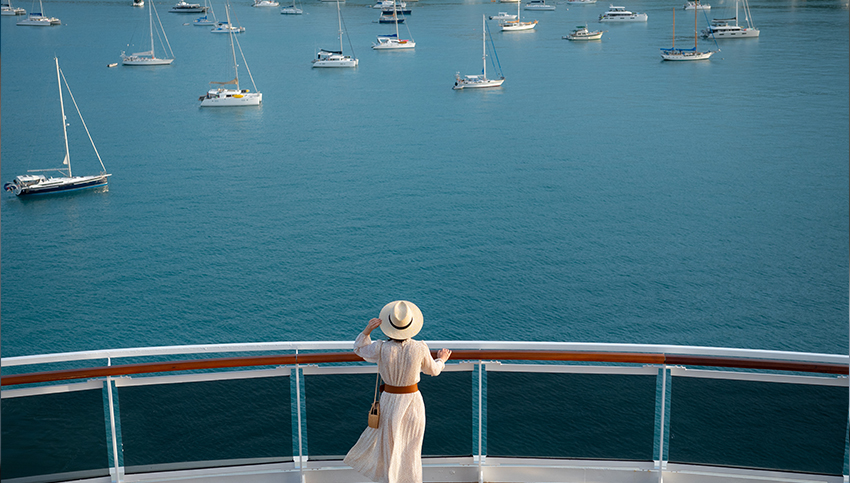 Abercrombie & Kent began on the plains of Africa, where Geoffrey Kent and his parents, Valerie and Colonel John Kent, pioneered a new style of luxury adventure travel in 1962. From modest beginnings, A&K grew into a globe-spanning network of companies, opening destinations previously inaccessible to visitors and establishing a new benchmark for experiential travel.
Today, A&K is the world's premier luxury travel company, with an unrivaled legacy of creating memorable, inspiring adventures in more than 100 countries on all seven continents. A&K's approach combines singular service, authentic local expertise and beyond-the-guidebook insider access, all of which come together to create a journey of a lifetime.
Canyon Ranch


The original trailblazer of integrative wellness, Canyon Ranch began with one man's pursuit of wellness, before wellness was a household word. That pursuit has since inspired an industry, and more importantly, inspired countless people to pursue their own version of well-being. With four immersive destinations and an integrative team of experts, Canyon Ranch guides lifelong well-being on a path of proven answers. Check out their locations in Tucson, Lenox, and Woodside!
Villas of Distinction


Villas of Distinction has been helping distinguished travelers embark on their dream vacations in exclusive private residences since 1989. With an extensive inventory of unique, high-quality homes, from one-bedroom apartments to 42-bedroom estates in some of the world's most sought-after destinations, Villas of Distinction creates truly one-of-a-kind travel experiences. Let a Villas of Distinction Specialist help to plan a custom dream getaway—perfectly arranged with private chef services, personalized excursions, nanny services and more—for a romantic retreat, family reunion, golf escape, wedding or corporate retreat.
Lindblad Expeditions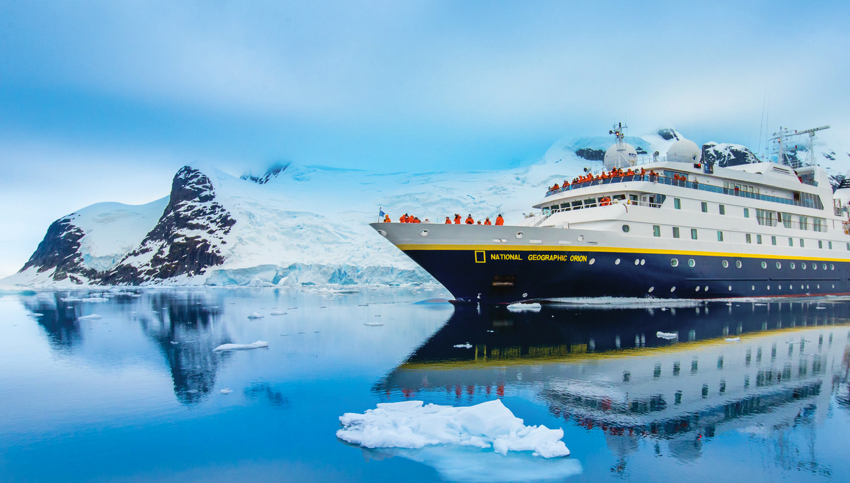 Lindblad Expeditions has created the Passport to Anywhere program — unforgettable voyages led by expert guides. Get an exhilarating up-close look at the wild with exciting treks by day and five-star dining by night, in places as diverse as Antarctica, Costa Rica, the Galapagos Islands and French Polynesia.
Nicholson Yachts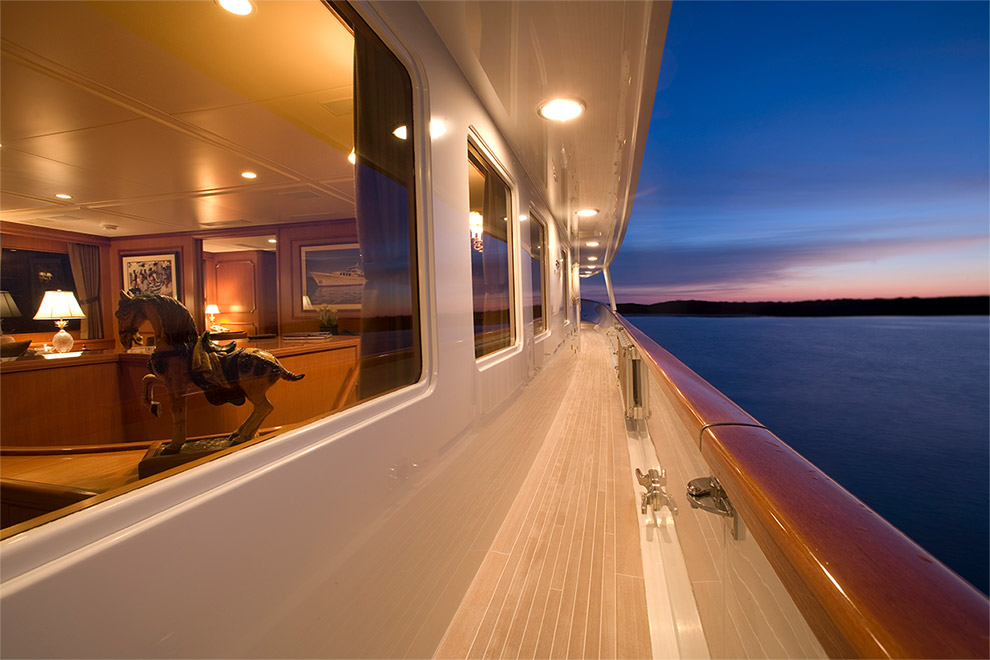 Enjoy a tailor-made charter in the world's most beautiful cruising grounds. More intimate than a cruise ship, Nicholson yachts provide a cozy and comfortable atmosphere to bring family and friends along for a week-long adventure.
In business since 1949, Nicholson Yachts is the leading provider of luxury power and sailing yachts for charter worldwide, complete with professional crews to attend to any needs and a personal agent to help create the water-based dream vacation.
Natural Habitat Adventures


Natural Habitat Adventures delivers exceptional and intimate nature and wildlife experiences to small groups of passionate adventurers and nature lovers. They combine an innovative approach to travel, personal attention to every detail, and industry-leading sustainability practices to provide face-to-face encounters with the planet's wildest places and most spectacular creatures. Guests will feel their most connected, inspired, and alive.
DuVine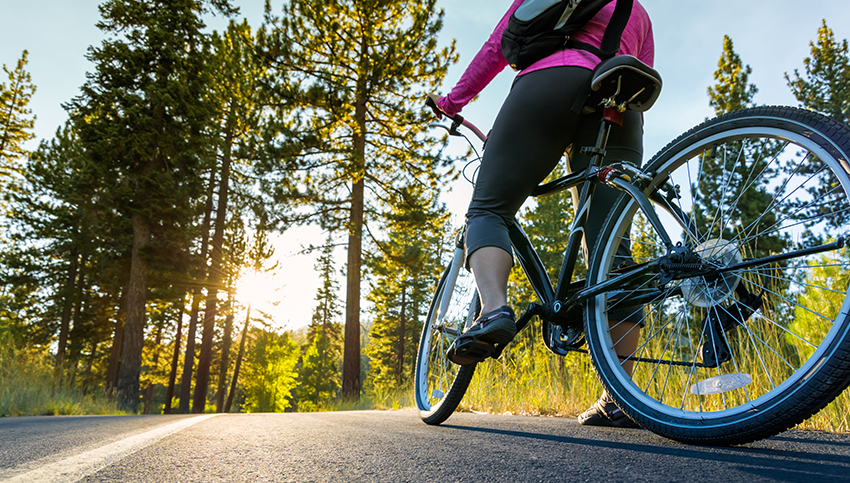 A 2018 and 2017 Travel + Leisure World's Best Tour Operator, DuVine Cycling + Adventure Co. designs and leads luxury bike tours in the world's most amazing destinations, from Italy's sun-bleached villages and the medieval towns of Provence to Portugal's Douro Valley and the vineyards of Napa, California. Guests bike, eat, drink, and sleep their way through these regions and many more while sampling the finest cuisine, hotels, and wine. With over 20 years of experience, DuVine's itineraries are meticulously perfected, with scheduled departures as well as private vacations that can be completely customized for groups and families. With the help of expert local guides and top-of-the-line bikes, DuVine's mission is to offer cycling vacations for everyone.
BONDAI is a one-of-a-kind solution combining technology and
"the human touch" to build exceptional relationships with
clients, prospects, partners and employees.