COVID-19 fundamentally changed the way we think about business and the way we interact with each other.
With the pandemic hopefully gradually fading away, business owners everywhere have a critical opportunity; this is a new era of brand-consumer relationships, and you have a chance to lead it.
It's the perfect time to rethink your marketing budget, restructure your business, and finally outmaneuver your top competitors.
Too often, businesses exhaust their budgets on analyzing and influencing consumer behaviors with the help of surveys, paid advertisements, consulting services, testing, and optimization.
While these tactics can be effective, they can also be expensive – very expensive.
What if there was a better way to glean customer insights, gather data, and deliver a customer experience that seriously stands out?
What if you could also use this strategy to foster more leads, stimulate loyalty and advocacy, and build real relationships with customers?
You can accomplish all these things with one comprehensive approach: building your own branded community.
What Is an Owned Branded Community?
By now, we're all familiar with social media.
Most of us have at least one account with platforms like Facebook, Twitter, or LinkedIn – and we use those accounts to discover new information, meet and interact with other people, and even resolve complaints.
These are, in a sense, communities where we can interact with other people (and businesses).
A branded community, then, is an online community built around a specific brand.
A branded community can be completely public and open to everyone, completely private to members only, or a hybrid of both.
86 percent of Fortune 500 companies get insight into customer needs from their communities

People can share photos of the products they've purchased from this brand, post questions about how to use the software, and share ideas with one another for how to make the most of their brand interactions.
They can even get direct access to customer service and view the content posted by your brand.
An owned, branded community takes things a step further, giving your brand direct ownership and unrestricted management of your own branded community.
It's technically possible to create a branded community on existing social media platforms, but this can be inefficient and limiting; not only will you be bound by the rules, terms, and conditions of the platform you're using, but you may also have limited engagement potential and fewer opportunities to increase visibility.
With an owned, branded community, you can encourage your fans and followers to interact with each other, review the content created and posted by your community members, better understand your audiences, provide better customer support, and get more involved with your community at the same time.

Why Do I Need a Branded Community?
Consider the following statistics:
86 percent of Fortune 500 companies get insight into customer needs from their communities.

The majority of big companies in the United States are already tapping into the power of branded communities. If you don't join their ranks, you'll be in a position to be outcompeted.
66 percent of companies now rely on branded communities for product development.

In line with this, the majority of companies now rely on data gathered from branded communities to help them develop new products and services – and customers are loving it.
96 percent of companies see marketing value in customer collaboration.

Only a tiny minority of companies don't believe there's marketing value to be found in customer communities. This is a valuable asset for businesses of all sizes in nearly all industries.
80 percent of marketers claim that brand communities increase web traffic.

This can happen in a variety of ways; brand communities increase visibility, allow you to promote your content, and provide synergy with all your other marketing and advertising strategies.
64% of companies state the brand community has improved decision making.

With things like polling, surveys, User Advisory Groups, forums, FAQs, and listening to community members, think of all the valuable insight you can get from customers for larger business decisions.
Social Media Isn't Always the Answer
If you want to create and oversee a branded community, it's tempting to turn to an existing social media platform like Facebook or Twitter.
But mainstream social media isn't always the answer. In fact, there are some major problems with mainstream social media, such as:
Content oversaturation.

Consumers are bombarded with content and advertising. Content marketing and related strategies have been popular for brands for many years now. Millions of people are working in an industry that prioritizes the creation, promotion, and distribution of content. Consumers also spend a lot of time on social media, where they interact with both organic content from known parties and advertisements from new parties for hours at a time. If you try to insert your own content into this cesspool, you're going to get lost in the shuffle.
Decreasing trust in social media.

People don't have much trust in social media these days – and what little trust they have left is quickly declining. Thanks to a combination of shady business practices, privacy violations, and data sharing controversies, social media companies like Facebook and Twitter have been cast as villains. So far, this hasn't had a major impact on the number of users on major platforms (

these figures continue growing consistently

). However, if your branded community is centralized on a mainstream social media platform, there's a chance it could reflect poorly on you.
Artificially restricted reach and engagement. Remember, social media companies have a vested interest in getting you to pay for advertising. While it's free to create an account and you can hypothetically reach people with organic posting, there's an incentive to prevent brands from organically reaching new audience members. On top of that, you have no control over the engagement-related tools that are available to you on a given platform. In other words, on mainstream social channels, you'll be facing artificially restricted reach and engagement; the possibilities open up when you decide to own your own platform.

Less meaningful engagement. Your customers are going to remember your brand and think of it more favorably if they interact with it on a platform you own. If you only interact with your customers on an established social media channel, the quality of your engagements will inevitably decline.

Third-party data ownership.

You can definitely gather data on your customers and form meaningful conclusions using social media tools. However, you should be aware that you don't actually own these data; social media companies do. If you create your own branded community, you'll have free and unrestricted access to all the data you gather – and you might be able to gather even more data than you could otherwise.
The Benefits of a Branded Community
Let's take a closer look at the best benefits of owning and managing a branded community.
1. Unfiltered Access to Invaluable Customer Data and Insights
Your branded community management will allow you to share content with your customers, directly interact with customers, and allow customers to share content and engage with each other. You can make use of surveys, polls, feedback loops, customer questions, content engagement, and more. Through your observations and data analytics, you'll be able to cultivate incredibly useful insights.
For example, you'll have the opportunity to learn:
Favorite content.

Which content does your audience seem to like the most? Do they engage with your most recent help article more than similar content you've created in the past? What does this say about your content strategy, and how can you improve in the future?

Brand opinions.

What do customers think about your brand? Your main products and services? Do they have ideas for products you could develop in the future?

Customer experience improvement possibilities.

What's the overall customer experience like? Do customers have an easy time finding what they need on your website? Is customer service attentive and helpful?

Ad/messaging effectiveness.

Which of your banners, ads, and other forms of messaging seem to resonate most with your target audience?

Other interests.

What are your customers' other interests? Which brands, podcasts, and websites do they like?

And remember, when you own your branded community, you'll also own the data generated by your customers – it won't be owned by a business like Facebook or Instagram.


2. Authentic Channel for Influence and Advocate Marketing Success
The practice of influence and advocate marketing continues to evolve, as with most digital marketing practices. 
Lessons learned from the myriad of attempts to capitalize on low-cost high-reach influencers in social media mirrors those of social media marketing.
Despite the wide reach available through these individuals and channels, there's little context to the relationships between influencers and the audience, and so there's still a lot of "spray and pray" type campaigns running. 
Furthermore, even when some success is found in reaching large audiences through influencers, the effect of that outreach is often short-term with little-to-no impact on customer lifetime valuations. 
Within a owned brand community, your business gains significant advantages: 
Influence Marketing (Non-customer experts or personalities who influence your audiences buying decisions)

The relationship between influencer and audience is defined and, as a result, the response and conversion rates have proven to be higher. 

Influencers welcomed into the community receive value beyond monetary compensation, which encourages long-term involvement with you that compensation. 

Advocate Marketing (Current users whose real time experience with your products provide social proof and credibility to testimonials)

The brand community turns testimonials and reviews into catalysts for personalized and ongoing one-to-one conversations between advocates and potential customers. 

Having access to and control of customer engagement data within an owned community allows your marketing team to better understand the situational factors that play into decision making patterns. That provides invaluable insight into why – and when – customers are most likely to provide positive or negative reviews, which will help share future outreach efforts. 
3. Establish & Grow Your Customer Relationships
Great customer experiences are one ingredient in building more positive and stronger relationships – and you should know that community relationships are stronger than brand relationships.
Instead of purely investing in your company, specifically, customers begin to develop an attachment for your brand, your other fans and followers, and the community platform overall.
Instead of relying exclusively on one-way messaging or trying to build customer relationships through short-term, individual interactions, you'll be able to develop a thriving, cohesive community that supports communication and camaraderie.



ECHO USA built a community for Pro Users called ECHO Means Business – complete with influencers, content, chats, forums, offers, contests, and events.  All by for Pros, by Pros.  Read the case study.
4. Improve Your Customer Experience & Brand Awareness 
Branded communities have an integral place in your customer experience (CX) strategy.
As Marshal Cohen of the NPD Group believes, people are spending more on doing things as opposed to buying things:
"Consumers [are displaying a] willingness and propensity to spend but not purchase. It's not about acquiring things — it's about doing things. [People are seeking] adventure, memories and [want to] capture the moment. It's about sharing what you've done — not necessarily what you bought," Cohen said.

Through a branded community, customers have access to:
Real events.

You can host seminars, workshops, and even customer appreciation events through your branded community platform.

Informative (and/or entertaining) content. You'll be able to provide informative and entertaining content for your loyal followers – and they may be able to post and engage with content on their own as well.
Answers to their questions.

Customers with concerns, questions, or other issues related to your brand will have an opportunity to resolve them (either with help from fellow customers or from your own customer service agents).

Genuine interactions.

Customers get to talk to each other and brand representatives, helping them build stronger bonds (and strengthening their loyalty).
You'll also have an opportunity to collect customer feedback related to these experiences and use the data to improve your CX strategy further.
5. Create a Self-Growing Sales Lead Funnel
Obviously, you'll also want to steer your branded community strategy in the direction of pragmatic business improvements. With the help of content distribution, relationship fostering, better customer experiences, influencer targeting, and data analytics, you can ultimately turn a bigger profit.
The sum total of your branded community efforts will result in:
More leads and sales.

Your brand community will be a source of reliable information and peer support, making customers feel more trusting and more comfortable with your brand. You'll also have an opportunity for more direct interactions, ultimately resulting in more leads and more sales.

More customer loyalty. Customers who spend time interacting with your own agents and with other customers like them will be much less likely to abandon your brand. You'll have a competitive advantage and much more customer loyalty.
More brand advocacy.

Brand communities make it easy to identify your most passionate and loyal customers; you can harness their power to take advantage of more brand advocacy.
6. Cut Marketing Costs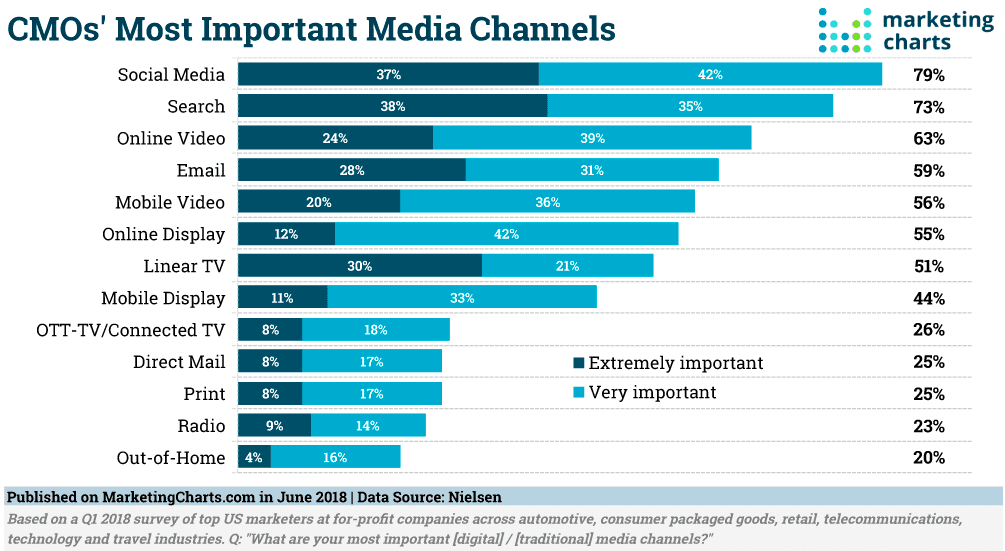 The most obvious benefit is that you'll have the ability to cut costs.
Think about it this way: how much money are you currently spending on things like content marketing, influencer marketing, survey distribution and collection, social media marketing, keyword optimization, and other tactics?
How much do you spend overall on data analytics, marketing, product development, and advertising?
Most CMO's want to focus budgets on social media channels like Facebook, LinkedIn, Instagram, and Tik Tok.
But if the purpose of social media is to build a following, build a relationship, a branded community can accomplish the same goal at a fraction of the cost.
Social media should complement and feed-into your community, not be your branded community.
You're not going to totally eliminate the need for social media channels, but you'll reduce the burden considerably – all in a platform that's relatively inexpensive and easy to manage.
Within your community, you'll be able to identify your own influencers (instead of hiring paid ones), you can use an Advisory Panel to replace your advocacy marketing strategy, you can learn more about your customers with a variety of different approaches, and you can even organize customer appreciation events to foster more customer loyalty.
In the end, you'll have the potential to save thousands to tens of thousands of dollars, all without sacrificing any of the quality customer interactions or the meaningful data you gather with other strategies.
Practically Unlimited Growth Potential
Perhaps the biggest advantage of owned, branded communities is their practically unlimited growth potential – since it serves as an amplifying agent for all other advantages.
There's no limit to what you can accomplish in your brand communities, since you'll have total control over how they operate (and the content you publish there).
That means you can use your communities to serve any of your business goals, and if you provide enough support, you could scale it to absurd levels.
Build Your Branded Community with BONDAI
Are you ready to start your business's owned, branded community from scratch? BONDAI has the tools you need to do it.
Once you develop the ideal branded community for your business, you'll be able to stand out from the competition, deliver exceptional customer experiences, and engage with audiences in ways you never thought possible.  Book a free demo today!
BONDAI is a one-of-a-kind solution combining technology and
"the human touch" to build exceptional relationships with
clients, prospects, partners and employees.